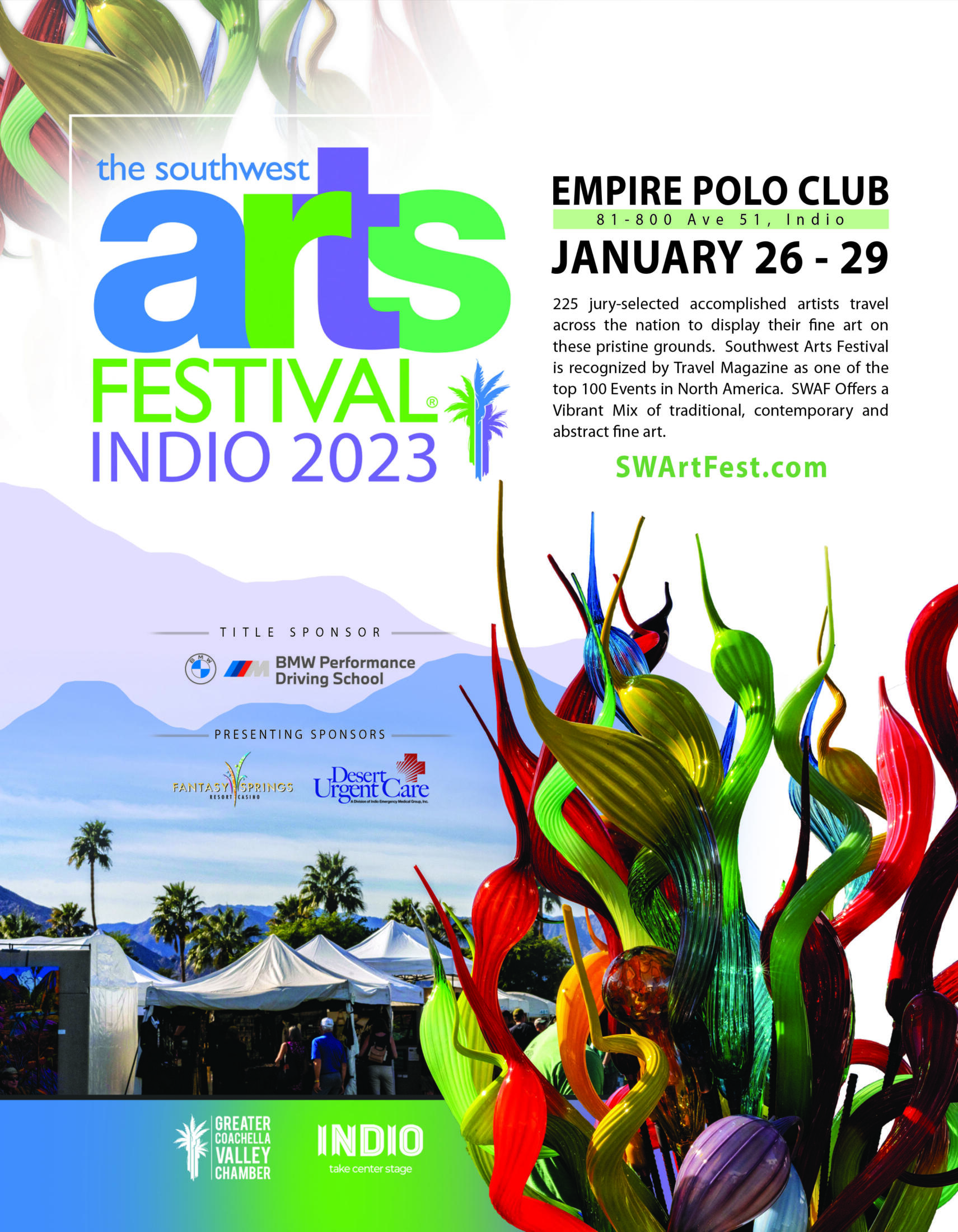 The Southwest Arts Festival® Indio returns to beautiful Empire Polo Club located at 81800 51st Ave, Indio, CA 92201 and is open Thursday – Friday from 10 a.m. – 5 p.m and Sunday from 10 a.m. – 4 p.m. The acclaimed art festival features a variety of traditional, contemporary, and abstract fine works of art, jewelry and quality crafts. The festival is open to all ages. No pets allowed. Service dogs only are welcome.
Thank you for all our community members who signed up to volunteer for this year's Southwest Arts Festival.
This once a year art festival takes place at the Empire Polo Club – an international destination renowned for its natural beauty, featuring natural landscape and sweeping mountain ranges. This year's festival will feature live music, with pottery, glass and fine art painting scheduled to be on display.
Brought to you by the Greater Coachella Valley Chamber of Commerce in partnership with the City of Indio. The festival's reputation for first-class quality and professional integrity make it one of the country's finest juried art festivals. We are exceptionally fortunate to have over 200 community leaders and volunteers who contribute numerous hours to make certain its success. For additional information on The Southwest Arts Festival® Indio call 760-347-0676.