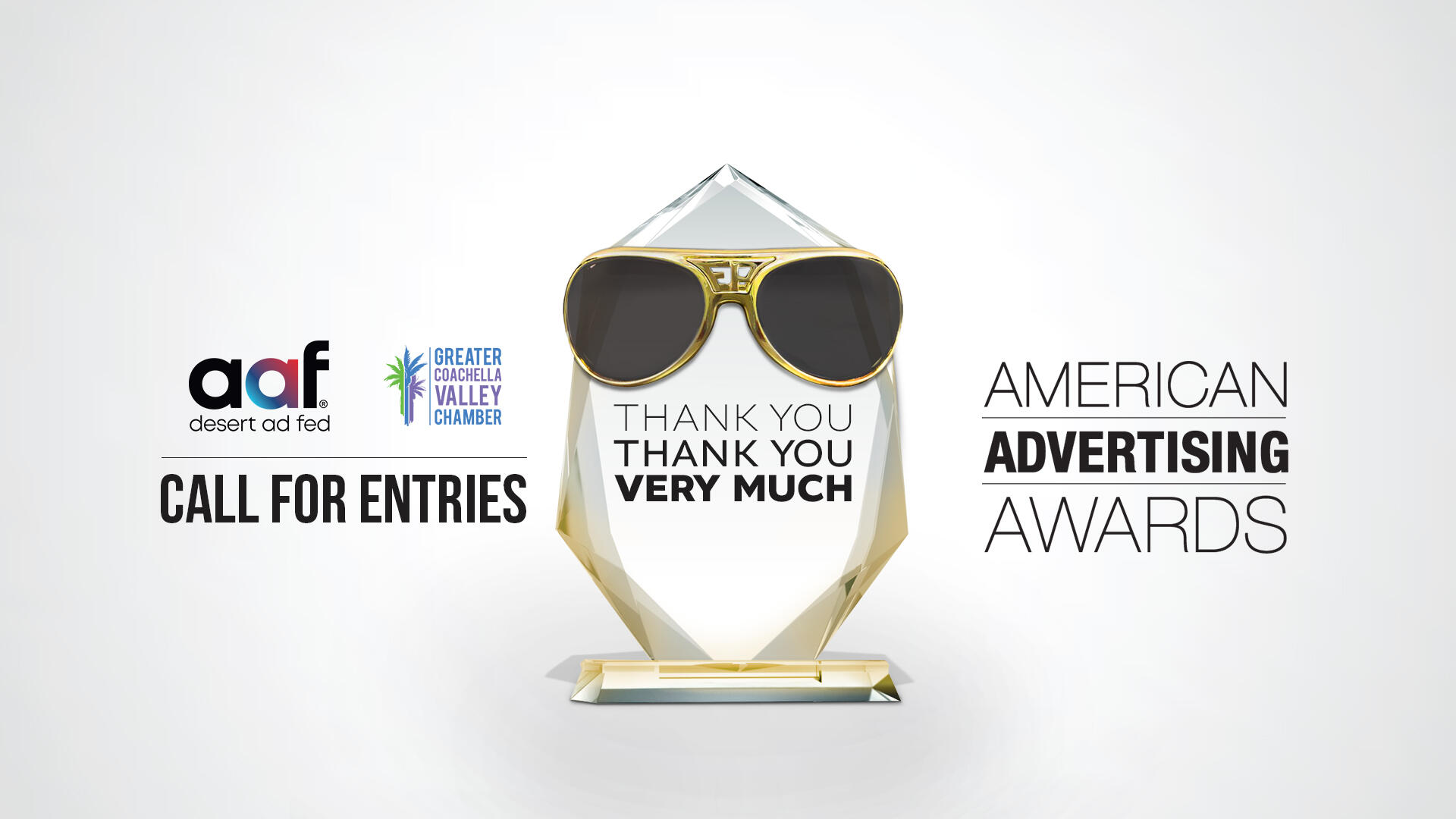 The Desert Advertising Federation and Greater Coachella Valley Chamber of Commerce is proud to host this year's American Advertising Federation Awards.  Submit your best creative to compete for awards across several disciplines of marketing; including radio, television, print, digital and more. Entries will be juried by a qualified panel of out-of-market judges, with all marketing pieces receiving recognition to be awarded at the Desert Advertising Federation Awards Ceremony. Date time and location TBA.
Deadline for submissions is Wednesday, February 2nd, 2022.
All entries will be submitted and judged virtually.
Campaign Entries start at $115 (GCVCC Members) and $175 (Potential Members) for a single entry