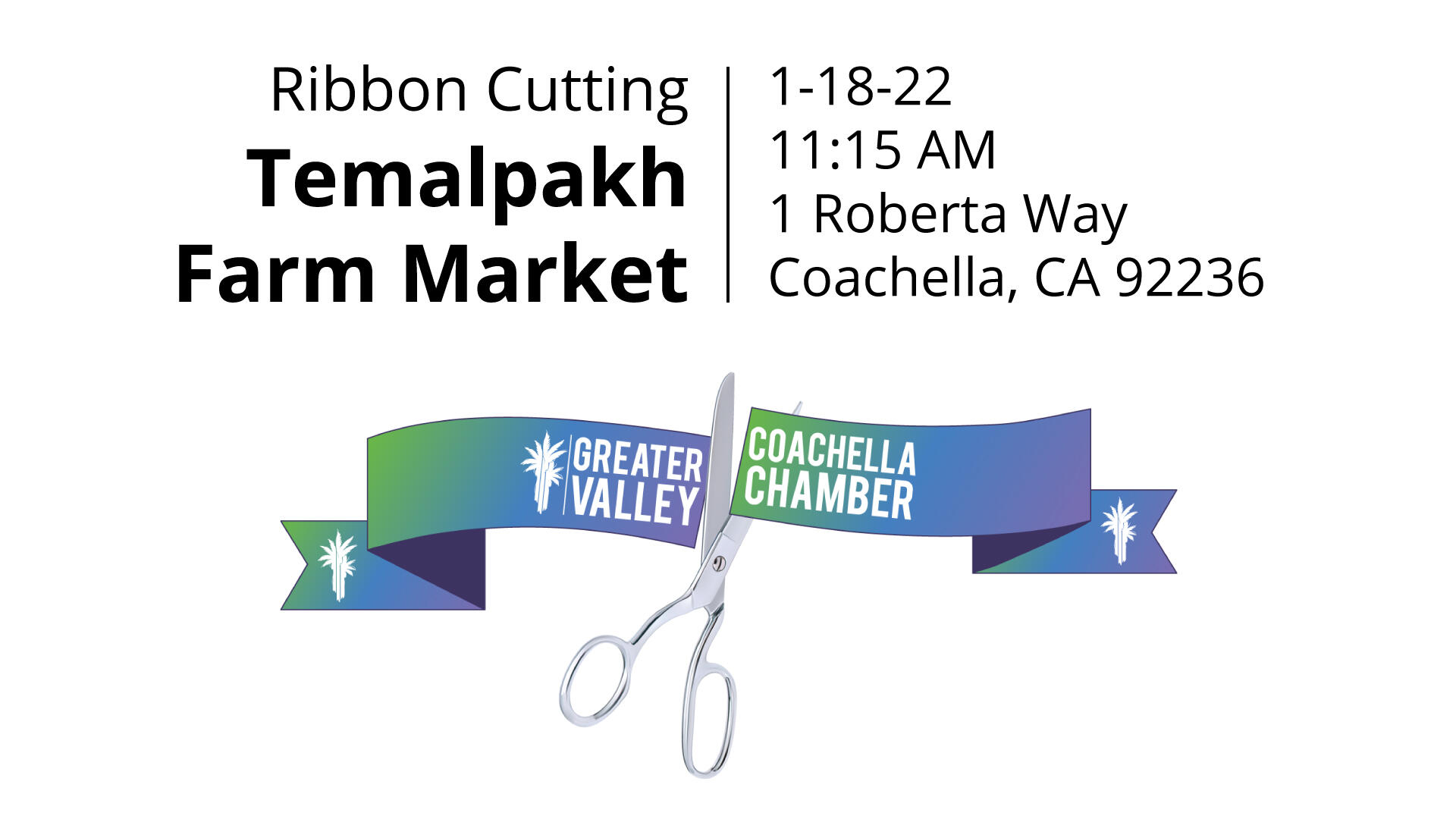 January 18 @ 11:00 am

-

1:00 pm
Join the Greater Coachella Valley Chamber of Commerce as we welcome Temalpakh Farm Market!
The Augustine Band of Cahuilla Indians invites tribal, government and business leaders to Temalpakh Farm Market's Grand Opening at 11:15 a.m. Jan. 18.
Festivities begin with a blessing, followed by bird singing and a ribbon-cutting ceremony. Afterward, attendees will enjoy chef-prepared appetizers, smoothie samples and tours of the grounds. The public will join the celebration at 1 p.m.
Opening the market at Temalpakh Farm — meaning "from the earth" in Cahuilla — is a long-anticipated project to complement the roughly 50-acre organic farm at the Coachella reservation. Former Tribal Chairperson Mary Ann Martin began the project nearly a decade ago and Martin's daughter, current Tribal Chairperson Amanda Vance, will see her mother's dream come to fruition.
The Tribe created Temalpakh Farm to grow healthy, organic food for its neighboring communities. Farm construction began in 2014 and the market in 2018. Visitors to the market may purchase the produce procured from the farm as well as try the fresh-picked ingredients contained in made-to-order drinks from the smoothie bar. A classroom to learn about the culture and history of the tribe and organic farming will soon be available to local educational outlets.
The Ribbon Cutting Celebration for Temalpakh Farm Market will be held on Tuesday, January 18, 2022, located at 1 Roberta Way in Coachella (south of Augustine Casino on Van Buren Street).
The Greater Coachella Valley Chamber of Commerce Ribbon Cutting Celebrations are generously sponsored by Carmen Contreras State Farm and CBS Local 2.