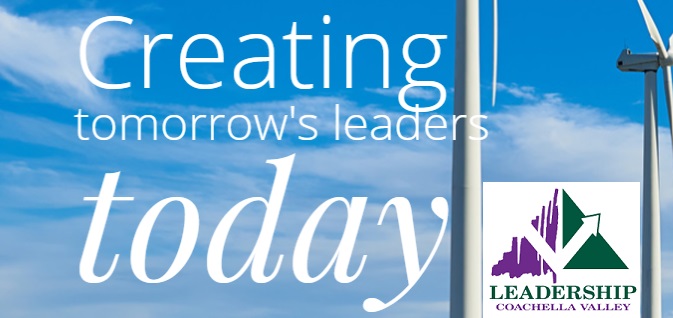 Leadership Coachella Valley is a program designed to identify, motivate and develop future community leaders. The program encourages community involvement by providing knowledge and perspective on valley-wide needs and concerns. Participants meet current community leaders in forum and group discussion settings.
Leadership Coachella Valley offers emerging and established community leaders a unique opportunity to be a part of a group that has come together to:
Learn about the issues affecting the Coachella Valley through open and balanced discussions and presentations
Develop their personal and professional leadership skills
Build relationships with others who seek to grow as leaders and find solutions to the issues facing our valley
Get involved
Leadership Coachella Valley is an independent, 501c3 organization that the GCVCC provides administrative support to. For more information about the program, visit their web page by clicking HERE.