Board of Directors
Executive Committee
Jason Schneider, CPA, Chairman of the Board
Osborne Rincon, CPAs
Jason A. Schneider has been a Certified Public Accountant (CPA) at Osborne Rincon, CPAs since August 2008. Mr. Schneider was a member of the La Quinta and Indio Chamber Boards before being elected Chair of the GCVCC. Prior to joining Osborne Rincon, Mr. Schneider was a Senior Accountant with Maryanov, Madsen, Gordon & Campbell in Palm Springs. As a CPA, he works closely with both business and individual clients in all aspects of their financial development and taxation requirements. He has been in public and private accounting for over 13 years.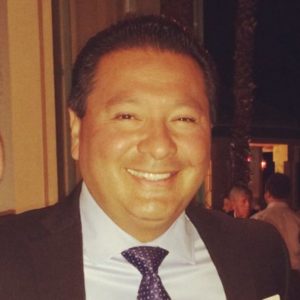 Ernesto Rosales, Chairman Elect
Ronald McDonald House Charities Southern California – Loma Linda
Ernesto C. Rosales was a member of both the Indio and Coachella Chamber Boards and is a lifelong resident of the Coachella Valley. Ernesto has been proudly serving families in the funeral industry for 13 years. Ernesto is deeply rooted in our community, an active member of many organizations, and assists with countless charitable organizations in the Coachella Valley.

Jill Tremblay, Vice Chair
Best Best & Krieger LLP
Jill Tremblay is a long tenured member of the Indio Chamber Board, beginning her service in 2008, prior to transitioning to the GCVCC. Ms. Tremblay grew up in Orange County, California and attended college at the University of California, Berkeley where she earned her Bachelor of Science Degree in Environmental Science, Policy and Law, eventually attending law school at Pepperdine University. She is currently an attorney at Best Best and Krieger LLP where she is part of the firm's Municipal Law Practice Group.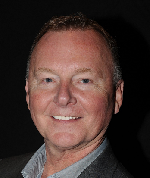 Paul MacKey, Immediate Past Chair
Cabazon Band of Mission Indians/Fantasy Springs Resort Casino
Mr. MacKey has served as the Cabazon Band of Mission Indian's Director of Legal Affairs since 2006. He spent the first 20 years of his career in Hollywood's entertainment industry, ultimately serving as Vice President of The Andrews Group. Before joining the Cabazon Band of Mission Indians, Mr. MacKey worked with the law firms of Alston + Bird from 1997 to 2003, and Best Best & Krieger from 2003 to 2005, primarily in the acquisition and enforcement of intellectual property rights.
Dr. Frank Curry, MD,  Treasurer
Desert Urgent Care
Dr. Curry graduated from the Loma Linda University School of Medicine and is a board certified emergency medicine physician.  Dr. Curry has been an active member of the business community for many years, including serving as chairman of the Board for the Indio Chamber.  His providers serve a large portion of the Coachella Valley, including Desert Urgent Care, Santa Rosa Del Valle, and the Coachella Valley Medical Group offices.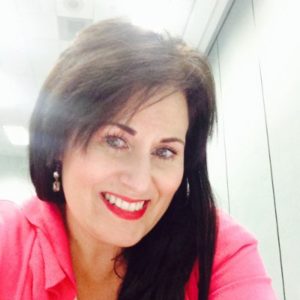 Carmen Contreras, Secretary
Carmen Contreras State Farm
Carmen Contreras is the proud owner of State Farm Insurance in Indio, and an Indio Chamber board member since 2014. She has been in the insurance industry since 1986. She enjoys playing an active role in helping the local community with business and personal insurance needs. Her office staff of dedicated professionals can often be found attending local ribbon cuttings and welcoming new business owners to our valley.  Carmen is a graduate of Palo Verde College and has three children.
Directors at Large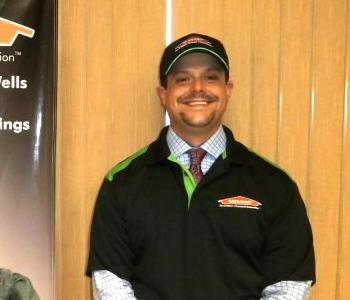 Chris Bennett
Servpro Of Palm Springs & Indian Wells
Chris Bennett was member of both the Indio and Coachella Chamber Boards before joining the GCVCC. He works with his wife's family at Servpro, long time valley residents of 35 years. Mr. Bennett has been engaged in a variety of fields: Co-owner of a Mortgage Company for 5 years, exposure to Telecomm as a clerk, Medical Field –Radiology Temp., Labor and Sales for Logistics (Furniture) and employment at several restaurants both in California and in Northwest Arkansas, he enjoys complex projects and is stimulated by new fields.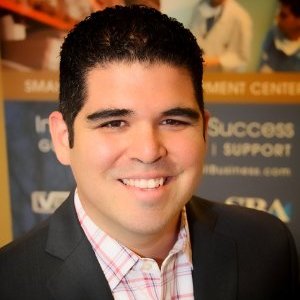 Ezekiel Bonillas
Spotlight 29/Twenty-Nine Palms Band of Mission Indians
Ezekiel is the Tribal Economic Development Officer at 29 Palms Band of Mission Indians and an Adjunct professor of Finance and Small Business Management at CSUSB.  Prior to his current role he served as the Vice President of Entrepreneurship at the Coachella Valley Economic Partnership where he assisted small business startup's with business planning, financing, and achieving their dreams of business ownership.  Ezekiel is married with two children.
Deirdre Callanan
North American Title
Deirdre "Dede" Callanan is a real estate professional with North American Title, one of the largest real estate settlement service providers in the United States.  She previously served on the Coachella Chamber of Commerce Board before transitioning to the GCVCC.  She stays active in her community, supporting many charitable organizations with her time and talent.  Dede resides in Indio with her husband.
Barbara Chodos
Desert Sun Media Group
Barbara serves as the Vice President of Sales and Operations for the Desert Sun, a Gannett Company.  She has enjoyed a successful career in Advertising and Marketing, working for large newspapers across the country and helping to lead the industries successful transition into digital markets.  She attended school at California State University – Northridge, where she is originally from.  She is married and resides in Palm Desert.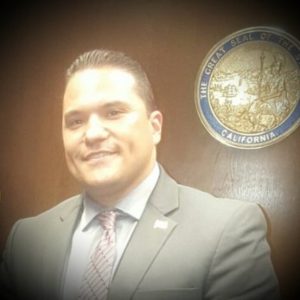 Rudy Gutierrez
@Work Personnel Services
Rudy is a staffing and employment professional, currently serving as Operations Manager for @Work Personnel Services.  In addition to a successful professional career, he also serves as an elected public servant in the Coachella Valley as the Desert Recreation District Division II Board of Director.  Rudy was previously on the Board of Directors for the Coachella Chamber prior to transitioning to the GCVCC, and is also a resident of Coachella.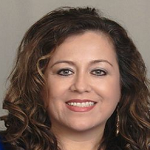 Anna Harris
Daniel Harris Farmers Insurance Agency
Anna and her husband are small business owners, operating an Insurance & Financial Services office for Farmers Insurance Group of Companies since 2010.  They handle all facets of insurance, including home owners insurance, business owner and commercial coverages, workers compensation auto, life, umbrella coverage's and health coverage.  Anna has been actively involved in the east valley business community, serving on the Coachella Chamber of Commerce Board of Directors and staying active as an Indio Chamber member.

Jeff Levine
Lamar Outdoor Advertising Palm Springs
Jeff is the Sales Manager at Lamar Outdoor Advertising Palm Springs, where he has worked for over 15 years. He has been active in community based nonprofits throughout his career, including serving as the current President for Desert AD FED, American Advertising Federating – Palm Springs. Jeff is an alumni of San Diego State University. He and his family are long-time residents and reside in the Shadow Hills area of Indio.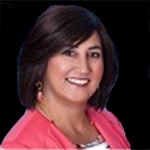 Toni Merrihew
Chandi Group USA
Toni Merrihew is the Chief Financial Officer of Chandi Group USA headquartered in Indio. Ms. Merrihew was an active supporter of local chambers for many years prior to joining the Board in Indio in 2015. She has enjoyed an extensive career in banking that spans over 20 years, with almost all of her efforts benefiting the Coachella Valley. She attended California State University-San Bernardino – College of Business and Public Administration and is a graduate of Leadership Coachella Valley.
Nicole Lucas
Cord Media
Nicole Lucas is an Account Executive at Cord Media in Palm Desert and a member of the Indio Chamber Board since 2012. Before joining the Cord team, Nicole spent two years working for a digital marketing and website design agency as an account manager then later became the director of new business. She has also worked for an outdoor advertising company where she juggled high-profile clients such as Morongo Casino Resort & Spa, Pulte Homes and Chipotle.
David Nola
Alpha Media
David has enjoyed a career in media and advertising that has spanned over 20 years, most recently serving as the General Sales Manager/National Sales Manager at Alpha Media in Palm Springs. Alpha Media owns or operates 250 radio stations within 51 markets across the US.  Prior to his career in media David proudly served in the United States Marine Corps.  He is originally from Buffalo, NY where he attended State College.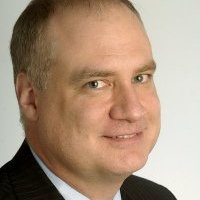 Rich Ramhoff
Desert Regional Medical Center
Rich served on the La Quinta Chamber Board of Directors prior to his transition to the GCVCC, and was an original member of the committee to help plan the new regional chamber.  He currently serves as the Director of Marketing at Desert Regional Medical Center.  Previously, Rich had a successful career in publishing, serving in leadership positions for a major media company, including President & Publisher at three daily newspapers. Rich is married with two children and resides in La Quinta, CA.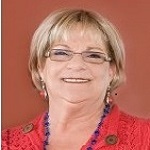 Debbie Wales
JFK Memorial Hospital
Debbie Wales has worked in the healthcare industry for 35 years, spending the last 15 years at JFK Memorial Hospital in Indio, in various capacities. She was elected to the Indio Chamber Board in 2013. She has worked in radiology, managed the Arthritis Institute, and has been part of the Business Development team for over three years. She is the Community Relations/Marketing Coordinator and represents both JFK Memorial Hospital and Desert Regional Medical Center throughout the community. Debbie holds an Associate Degree in Health Record Administration, is a Certified Medical Assistant and Certified Medical Coder and Biller.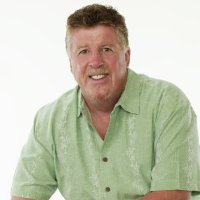 Mike Williams
Capitis Real Estate
Mike has spent over 20 years managing country clubs here in the Coachella Valley, eventually making a successful move to real estate.  He now works in the year round real estate market in our valley helping clients with all their needs, including primary residential and investment properties.  He was active with the La Quinta Chamber of Commerce as a Director prior to moving to the GCVCC.  Mike and his wife reside in La Quinta, CA.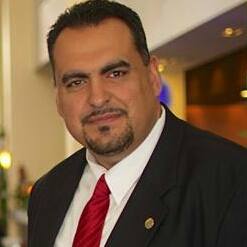 Julio Figueroa
AT&T
Julio has spent almost 20 years with AT&T in various roles.  He currently serves as the Director of External Affairs Riverside/San Bernardino Counties where he handles external affairs for all aspects of AT&T, including cellular, cable, internet and satellite services.  Julio is original from Banning, CA and currently works out of AT&T's regional office in Riverside.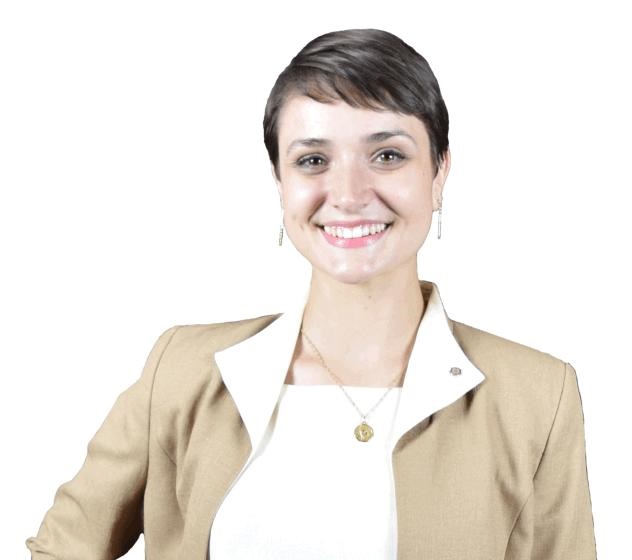 Victoria Llort
American Outreach Foundation
Victoria is an active member of the Coachella Valley Business Community.  In her professional role as Vice President of the American Outreach Foundation, Victoria works hard to enhance the quality of life of those touched by a limiting disability in the Coachella Valley by donating electric wheelchairs to veterans, children and adults. 
Regional Influence of GCVCC Being Felt Opinion Editorial by Joshua Bonner The All Valley Legislative Lunch held May 12th was not unlike many legislative events our valley hosts annually.  Local Assembly and State Senate members shared updates on pending legislation, current initiatives, and projects that are important to them.  There was some common ground, some […]
"A ship is always safe at the shore – but that is NOT what it is built for." ― Albert Einstein The recent La Quinta State of the City was a chance for the business community to tip their cap's to the risk takers, and see on full display the rewards of forward-thinking.  SilverRock Resort […]