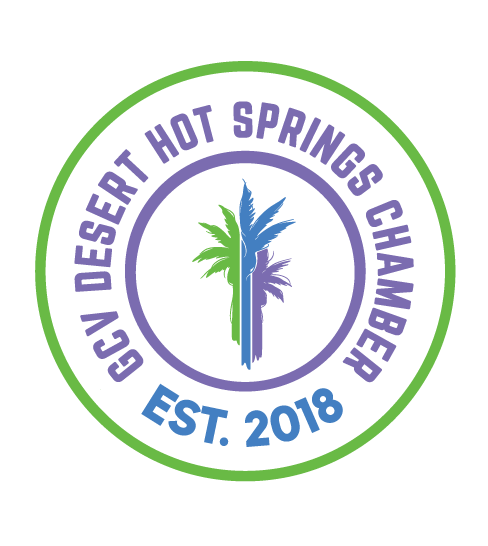 The GCV Desert Hot Springs Chamber of Commerce was formed in 2018, the fourth local chamber to join the Greater Coachella Valley Chamber of Commerce.   Desert Hot Springs is named for its many natural hot springs. It is one of few places in the world with naturally occurring hot and cold mineral springs.  Desert Hot Springs is home to the largest collection of warm mineral springs in the United States.
Like many of its neighboring city's, Desert Hot Springs continues to see an explosion in population.  Drawn by its affordable family living, Desert Hot Springs is a young, vibrant community that is on the move.  In addition to world famous resorts, the community was an early adopter of the cannabis industry that continues to grow the local economy.  The planned Tyson's Ranch will be another step forward in the burgeoning industry, offering "luxury glamping" facilities and an entertainment complex including an outdoor performance stage, and a "lazy river" water feature that could be among the longest in the world, snaking around the ranch and taking an hour to float down.
For more information on Desert Hot Springs, or the GCV Desert Hot Springs Chamber of Commerce call: (760) 347-0676
*Please note, this office is by appointment only, please call in advance.
Information on the City of Desert Hot Springs click HERE