Click on a Staff Member for more information
Emily Falappino

President/CEO
Diana Soto

Vice President, Director of Public Policy

Diana Soto has served the chamber community in many roles, working her way through the ranks from Account Executive, to her current role in Government Affairs.  Diana is primarily tasked with working with local city and county government in the Coachella Valley.  As a life-long resident and a former small business owner, she is well versed in our Coachella Valley economy.
Brandon Marley

Director of Communication and Public Outreach

Brandon Marley has been in the communications and marketing industry for nearly a decade. He serves on the Desert Ad Fed board as well as the Community Services Commission in the City of La Quinta. Brandon is married and a father of 3.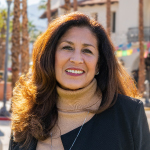 Kathy Lambert

Membership Director
Chris Collier

Chief Policy Advisor

Chris Collier is a veteran of California politics. Over the last 13+ years, Chris has successfully won elections in almost every major media market in California. In the public affairs realm, Collier has built a reputation of solving complex public problems in energy, waste, transportation, water and land use for key corporate clients.He graduated from the University of Southern California with a BS in Business Administration and has earned his Masters Degree in Public Policy & Administration from California Lutheran University.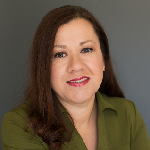 Enda Rodriguez

Events Manager

Enda Rodriguez has been in the chamber industry for 18 years. She is a graduate of Indio High School and Leadership Coachella Valley. In her spare time Enda enjoys spending time with her family and friends. Enda is married with three children and three dogs.
Vanessa Arroniz

Membership Experience
Guadalupe Fox

Events Coordinator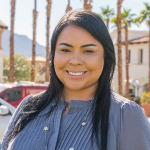 Michelle Salado

Membership Coordinator

Michelle is a wife of nine years and has two children; ages five and 10. Michelle is a life-long Coachella Valley resident who graduated from La Quinta High School. Her status as a Certified Notary, bilingual skills and extensive retail customer service skills are strong contributions to the Greater Coachella Valley Chamber of Commerce team.