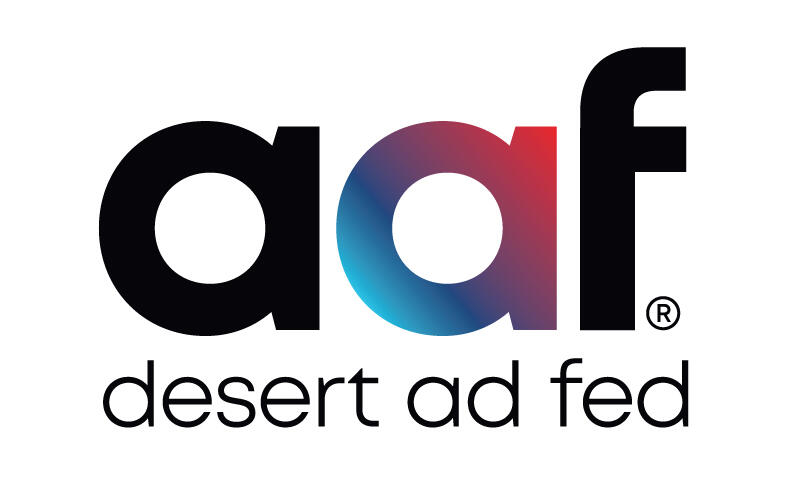 The Desert Advertising Federation is a non-profit, professional trade association that has served the Coachella Valley advertising community including agencies, advertisers, suppliers, and students, for more than 30 years. Desert Ad Fed is a part of The American Advertising Federation (AAF), the nation's oldest national advertising trade association as well as part of the Greater Coachella Valley Chamber of Commerce.
Ad Fed members and Chamber staff volunteer their time and talents to plan and execute events that are overseen by a board of directors. Ad Fed offers networking opportunities, seminars, speaker presentations and other fun and industry focused events. It annually celebrates the valley's market strength and the global impact that our community makes through leading brands and creative advertising campaigns at the annual American Advertising Awards.
For more information on Desert AdFed, visit:
82-921 Indio Blvd.
Indio, CA 92201
M-F 8:30AM – 4:30PM
(760) 347-0676
---
See the 2022 American Advertising Award Winners Here.
See the replay of the 2021 virtual award show here.
See all 2021 video submissions