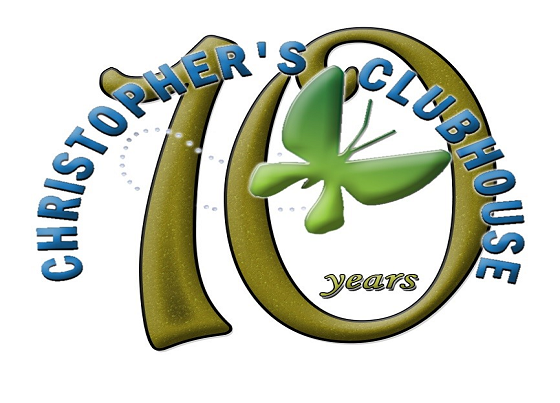 Christopher's Clubhouse Upcoming Activites
July is full of activities to learn safety, support our cause and have a great time!
Christopher's Clubhouse offers classes for all ages, toddlers to seniors.  We want to ensure that everyone is prepared and not scared if a dangerous situation would occur.  Taking one or more of our classes is just like insurance – we hope we never need to use it, but if we do we are really glad we have it!
We still have openings in one of our July RAD for Women classes.  This program is designed for teen girls and women.  This will be the last opportunity before school starts to get your high school or college bound daughter in a class – or you too!
The class will be July 17, 18 & 24th from 9:00-1:00 each day.  This is a 3-part class of realistic self-defense tactics and techniques for women of all abilities.  This 12-hour women only course begins with risk awareness and reduction techniques then progresses on to the basics of hands-on defense training.  The class ends with your opportunity to fight off an aggressor!  Cost is $50 for the entire course and you get to come back and practice as often as you want in the future for free!  Class will be at the Portola Community Center in Palm Desert and you can register at Christophersclubhouse.org.  Be sure to note it is for the daytime class.
On July 19th we have a Fundraiser at Eight4Nine Restaurant and Lounge in Palm Springs.  For $10 you get wine and appetizers from 5-7 p.m.  Come in and chillax on this Wine Down Wednesday!
On July 27th we have an Internet Safety Workshop. This is a 2-hour presentation designed for parents and their children (age 12 & up) to attend. Subjects include statistical data about the magnitude of the World Wide Web, deep and dark web information, today's technology and applications, safeguarding techniques, and more. The internet is a consistently evolving and changing atmosphere, and knowing what is being used by predators to groom and entice children is important to the safety of your loved ones!  Sign up at Christophersclubhouse.org.
The month of August is filled with conferences and trainings for the staff of Christopher's Clubhouse.  We will not have classes in August, however will resume on September 2nd with our Family Safety Camp.
We look forward to having you join us at one or many classes!  And Remember – Always Be Safe!