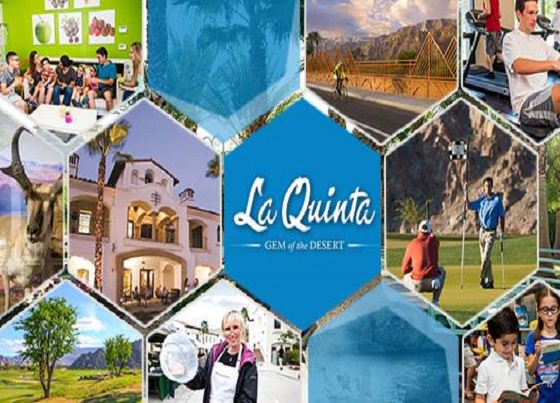 City of La Quinta Celebrates It's 35th Birthday With A Community Birthday Party
Message from City of La Quinta:
The City of La Quinta celebrates it's 35th birthday of becoming incorporated on May 1, 2017. To honor this momentous occasion the City will host a Community Picnic/Birthday Party on Saturday, April 29th at Civic Center Park from 9 a.m. to 1 p.m. The celebration is free to attend and everyone is welcome to participate.  
La Quinta became incorporated on May 1, 1982 after attracting visitors and celebrities to the La Quinta Hotel for many years. Before there was a Fritz Burns Park, there was The Desert Club where Hollywood elite would gather. To commemorate the City will continue the tradition of a city birthday party with activities for families and the community.
This year's celebration will include entertainment from community performers, activities for children, and giveaways. La Quinta Police Department will be participating to promote bicycle safety, La Quinta Rotary will provide refreshments, and various vendors will be on hand for information of local services. In addition, La Quinta Library and La Quinta Museum will have booths with information and activities for the community. Attendees, 21 and over who attend can enter to win a BMW Ultimate Driving Experience where the winner will get to test their skills during this unique driving session.
 For more information please contact Marcie Graham, Marketing & Communications Supervisor at 760.777.7032 or mgraham@la-quinta.org