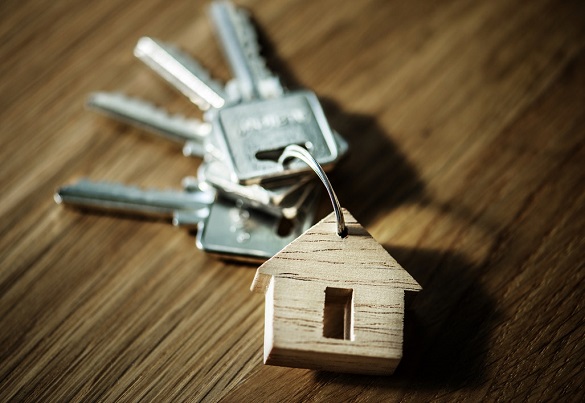 Coachella Valley Housing Coalition Celebrates New Home Owners in Imperial County!
News from Coachella Valley Housing Coalition:
The Coachella Valley Housing Coalition (CVHC), a non-profit developer of affordable housing, will celebrate the completion of 11 new home constructed in the City of Imperial, CA. Offered through its Mutual Self-Help Program, CVHC will hand over the keys to 11 families who put in their time and "sweat equity" into obtaining the American Dream as well as Certificates of Completion from the U.S. Department of Agriculture. This event will take place on Thursday, May 10th from 10:30 AM to 11:30 AM at the Morningside subdivision located at: 601 Morningside Court, City of Imperial, CA. Refreshments will be provided.
 "CVHC is proud of its record of assisting low-income households acquire the stability and financial benefits of homeownership. We congratulate this latest group of homeowners on the completion of their new homes," said Julie Bornstein, Executive Director.
 "We've completed 1,974 Single Family homes which include, Mutual Self-help, contractor built and Rehab", added Emilia Mojica, Director of Single Family Development.
 Since its founding in 1982, CVHC has facilitated the construction of single family homes through its Mutual Assistance (Self-Help) Program allowing families to become both builders AND homeowners, many of whom have developed marketable construction skills. Also, CVHC has built and/or rehabilitated 36 multi-family communities with over 3000 units built to house thousands of residents including: low income families, veterans, farmworkers, and senior residents.
 Aside from constructing homes, CVHS continues providing a broad range of resident services including after school Kids Clubs, English as a Second Language, computer technology, gardening skills, health and nutrition, STEM Robotics, Tennis Camp, financial literacy, Mariachi Music Instruction, cultural dance instruction, college scholarships, and day care services, to name a few. These programs help eliminate barriers to success and links residents to other community supportive services.
 For more information on qualifying for this and other programs please contact the Coachella Valley Housing Coalition at 760-347-3157 or visit our website at www.cvhc.org. And don't forget to Like Us on Facebook!!