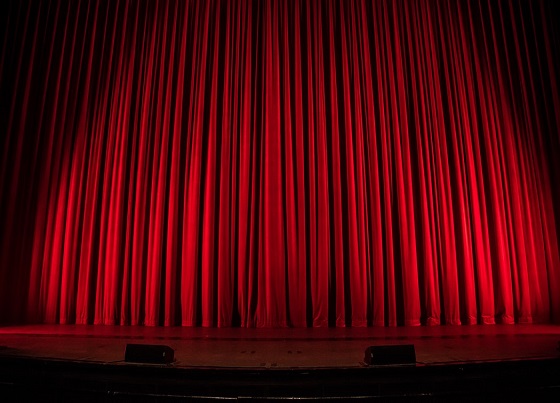 Coachella Valley Repertory to Replace Season Opener Play
News from Coachella Valley Repertory:
Coachella Valley Repertory (CVRep) to Replace Season Opener Play with How I Learned to Drive by Paula Vogel
CVRep has announced it will replace their premiere play this season with How I Learned to Drive by Paula Vogel. The play is a funny, surprising and devastating tale of survival as seen through the lens of a troubling relationship between a young girl and an older man.
How I Learned to Drive is a multi-award winning play, including the 1998 Pulitzer Prize. "Ms. Vogel has written a lovely, harrowing guide to the crippling persistence of one woman's memories." – NY Times
CVRep's original selection Lebensraum written by Israel Horovitz is currently clouded by alleged sexual misconduct by the playwright. "Despite its important subject matter, we have decided not to move forward with that production", says CVRep Artistic Director, Ron Celona.
How I Learned to Drive will be performed from October 24 through November 18, 2018 at The Coachella Valley Repertory Theatre located in the Atrium 69-930
Highway 111 in Rancho Mirage. Wed. Thur. Fri and Sat at 7:30PM, Sat and Sun at 2:00PM, also Tue. Nov 6 and 13 at 7:30PM
Individual tickets are $53.00. / Previews $48.00 / Opening Night $63.00 (includes post show reception). For more information, please call 760-296-2966 or visit the website at cvrep.org.
THE COACHELLA VALLEY REPERTORY THEATRE is a non-profit, professional regional theatre. It is the only theatre in the Coachella Valley that has Small Professional Theatre (SPT) status with Actor's Equity.
CVREP MISSION STATEMENT: The Coachella Valley Repertory Theatre is an educational and dramatic theater organization that presents innovative productions and children's outreach programs designed to enrich the quality of life for Coachella Valley residents and visitors. For more information, call 760-296-2966 or visit www.cvrep.org