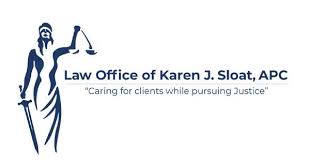 Complying with California Sexual Harassment Training
News form the Law Office of Karen J. Sloat
Palm Desert, CA: In the wake of the #MeToo movement, California lawmakers passed legislation intended to curb sexual harassment in the workplace.
Below are the key effects of the new law:
• It requires an employer with 5 or more employees to provide sexual harassment training and education to be completed by January 1, 2021, and thereafter once every 2 years.
• It requires that new nonsupervisory employees be provided sexual harassment training within 6 months of hire.
• It requires that new supervisory employees be provided sexual harassment training within 6 months of the assumption of a supervisory position.
• It clarifies that an employer who has provided this training and education in 2019 is not required to provide it again until 2 years thereafter.
Employers should be aware there are specific requirements regarding sexual harassment training that employers provide.
Although the completion deadline is 5 months away, employers should not postpone training employees. Given a recent amendment, it is unlikely there will be another extension to comply. Therefore, while these sexual harassment training requirements will not come into effect until January 1, 2021, employers should already begin thinking about compliance with these training requirements.
The myriad of new California anti-harassment laws make one thing abundantly clear – employers must take steps to prevent harassment in the workplace and failure to do so can lead to increased liability.
QUALIFIED TRAINERS
The Law Office of Karen J. Sloat, APC, offers training for supervisors, non-supervisory employees and board members. Our trainers meet the California's compliance requirements.
For more information click HERE. You may also contact the office of Karen J. Sloat at (760) 779-1313.