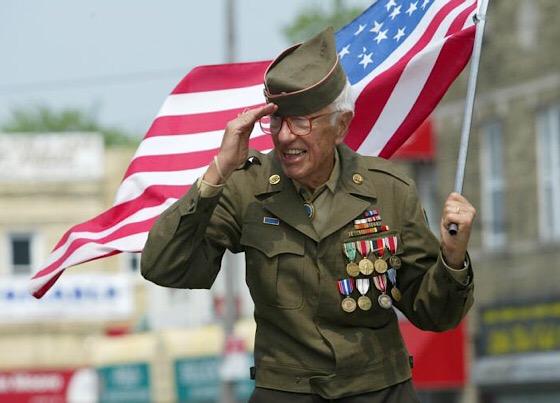 Desert Hot Springs Veteran's Day Ceremony
News from Desert Hot Springs:
Join the City of Desert Hot Springs and the Community and Cultural Affairs Commission on Saturday, November 11, 2017, as we partner with the VFW Post 1534, Desert Hot Springs Scouts Troop1606 and Desert Hot Springs High Schools Jr. ROTC to honor our brave Veterans.
The ceremony will take place at 9:00 AM at the Veteran's Park in Desert Hot Springs. Please arrive early to enjoy patriotic songs performed by Dan Kelly. The Marine Corps Junior ROTC will start the ceremony with the presentation of the colors, followed by the National Anthem, sung by Ruben Alvarez. Scouts Troop 1606 will then lead everyone in the Pledge of Allegiance and the Desert Hot Springs High School Choir will perform America the Beautiful.
"During the event, we will also have the pleasure of hearing from Desert Hot Springs resident Marge Snell, our keynote speaker and wife of WWII Veteran Francis Russ Snell. Together they wrote LEST WE FORGET, which chronicles his service in the 101st Airborne and the story of his WWII experiences in Normandy, Holland and Bastogne", said Breanna Sewell, Community and Cultural Affairs Commissioner.
"We will also honor five Veteran's with "Continuing to Serve" awards and the VFW Post 1534 will honor one Veteran with the Bronze Award. Citizens can nominate a Veteran via the below link. We are asking that residents limit their nominations to one candidate." Sewell concluded. https://www.surveymonkey.com/r/J6WLZGH.
WHAT: Desert Hot Springs Veterans' Day Ceremony
WHERE: Veterans' Park Palm Drive between Cactus and Mission lakes Blvd. Desert Hot Springs, CA 92240
WHEN: November 11, 2017 9:00 AM to 10:00 AM (seating begins at 8:30)
Submitted by: Michael Picardi, Volunteer with the Mayor's office