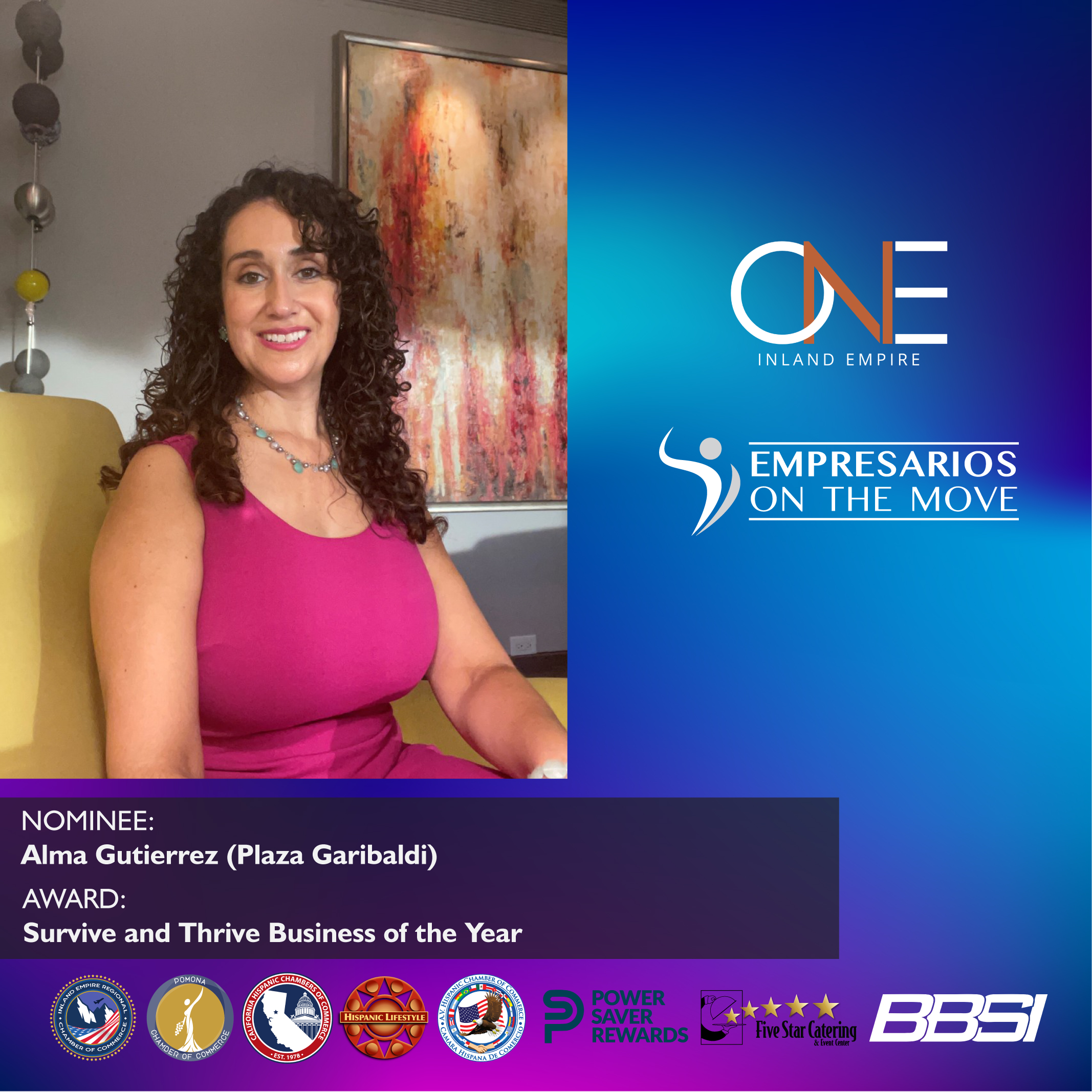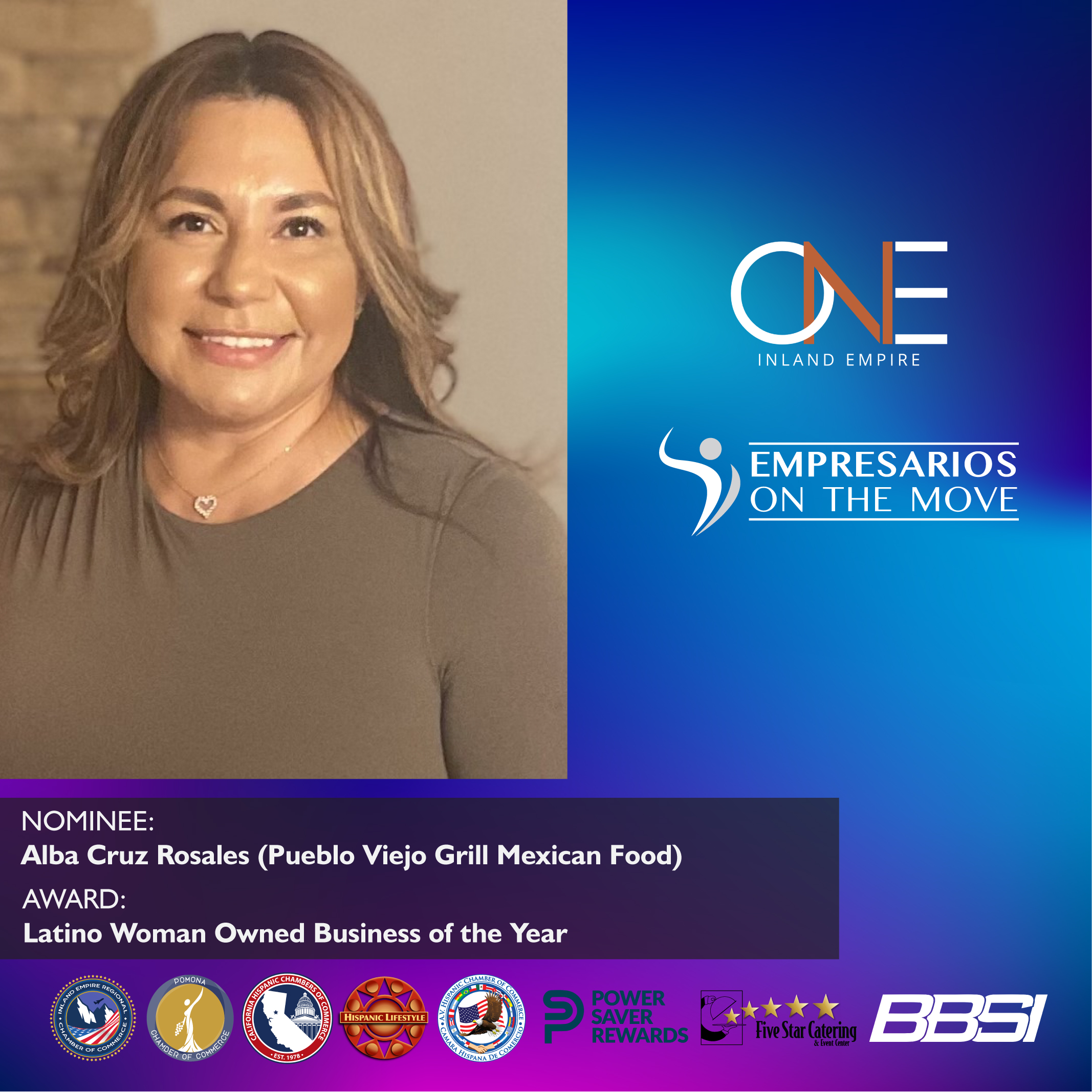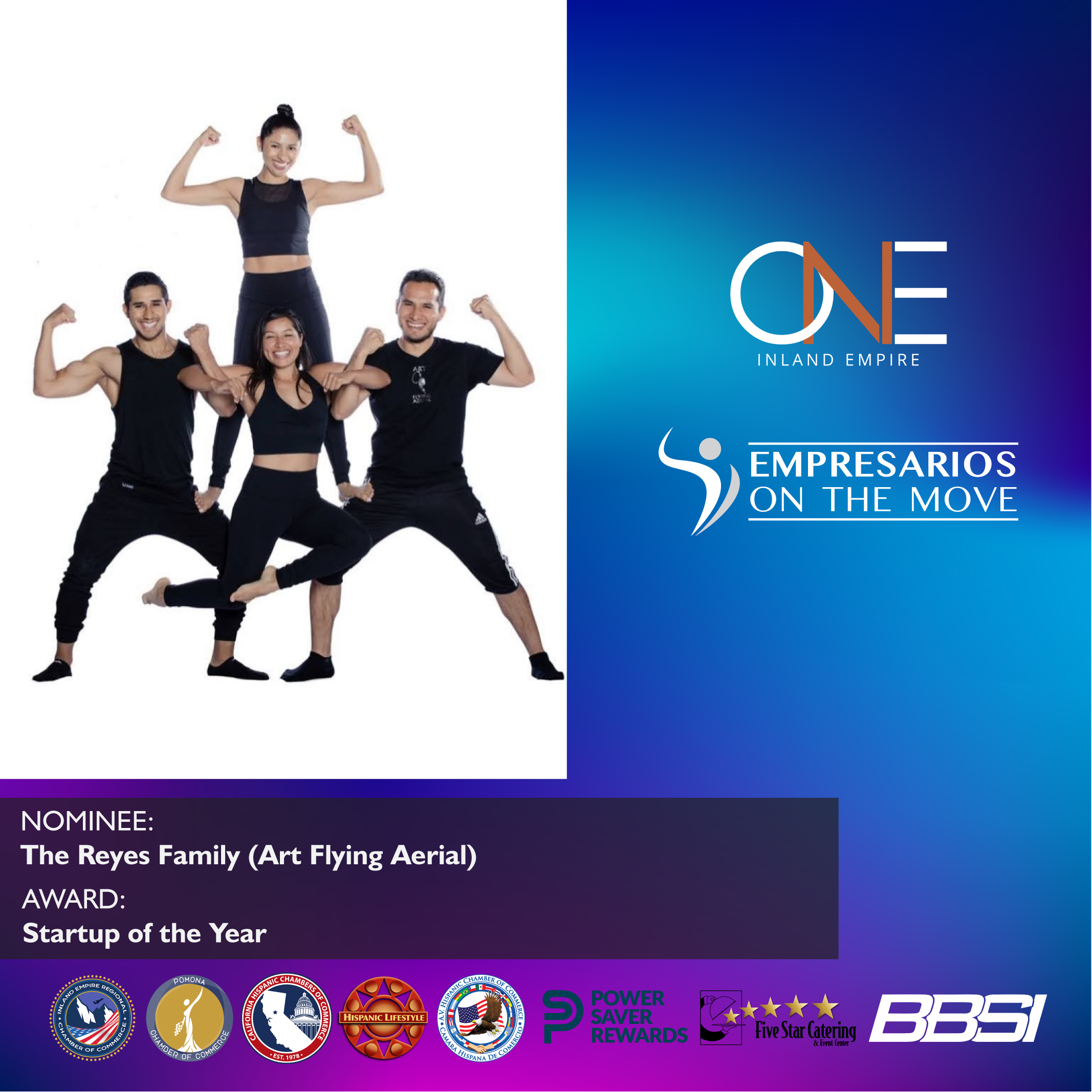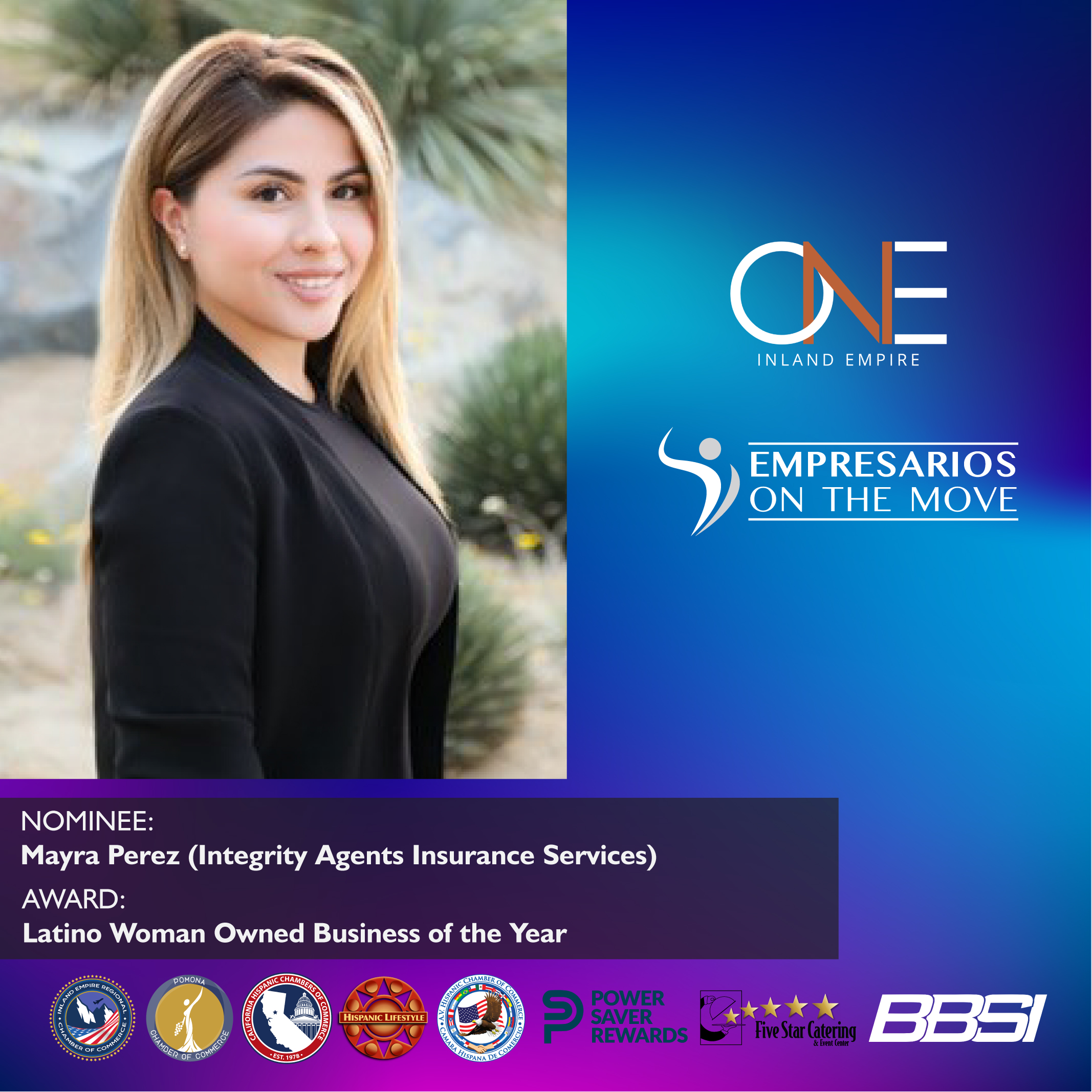 Congratulations to 4 of our Hispanic female members/business owners who have been nominated by the GCVCC and BBSI to receive an "Empresarios on the Move" Award.   "Empresarios" are entrepreneurs.  There were 4 categories in which our nominees are listed below:
Emerging Leader                              Mayra Perez,                      Integrity Insurance
Survive and Thrive                           Alma Gutierrez,                 Garibaldi Restaurant
Latino Woman-Owned Business  Alba Cruz Rosales,             Pueblo Viejo Grill      
Start-Up of the Year                        Rubi Rymenmy,                 Art Flying Aerial
The nominees will be recognized, and the winners will be announced at an awards reception held at the Five Star Catering & Event Center on September 16th, from 4 to 8 pm in Rancho Cucamonga.  Join us in congratulating our nominees!
Felicidades a 4 de nuestras socias/propietarias de empresas hispanas que han sido nominadas por GCVCC y BBSI para recibir el premio "Empresarios on the Move". Los "empresarios" son emprendedores. Hay 4 categorías en las que nuestros nominados se enumeran a continuación:
Líder Emergente : Mayra Pérez Seguros de Integridad
Sobrevivir y Prosperar Restaurante : Alma Gutiérrez Garibaldi
Negocio propiedad de una mujer latina: Alba Cruz Rosales Pueblo Viejo Grill
Empresa emergente del año : Rubi Rymenmy Art Flying Aerial
Se reconocerá a los nominados y se anunciarán los ganadores en una recepción de premios que se llevará a cabo en el Five Star Catering & Event Center el 16 de septiembre, de 4 a 8 pm en Rancho Cucamonga. ¡Únase a nosotros para felicitar a nuestros nominados!