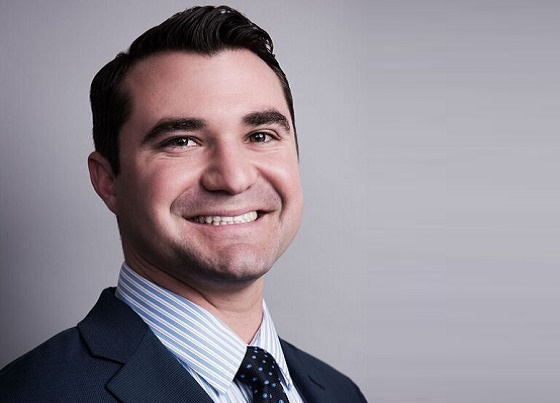 GCVCC Welcomes Austin Beneteau to Board of Directors
INDIO, CA (August 16, 2017) – The Greater Coachella Valley Chamber of Commerce (GCVCC) Board of Directors has approved the appointment of Austin Beneteau to an open at-large board seat.  Mr. Beneteau was selected to fill the vacant seat by the Chairman of the Board, with Board approval, as directed by GCVCC Bylaws.
"It's an honor to be selected to serve on the GCVCC Board of Directors," said Mr. Beneteau.  "As a former GCVCC Ambassador, I am very familiar with the organization and believe strongly in the mission of the chamber.  Coming out of a very informative and productive Planning Conference last week, I am eager to contribute in my new role."
Mr. Beneteau will complete a term that runs through 2020, at which time he will be eligible for election.  "Austin has been a great contributor to the GCVCC over the last year," says GCVCC Chairman Jill Tremblay.  "It seems like he is at almost every ribbon cutting, networking function, and event we host.  We know that energy and commitment will translate well to his board service, and the Board is excited to work with him."
The official designation of Austin Beneteau as a member of the GCVCC Board of Directors came at a scheduled meeting of the Board on Friday, August 11th, 2017.  The change was adopted unanimously and without dissent. Mr. Beneteau is a Financial Representative at Modern Woodmen of America, a member-owned fraternal financial services organization.  The at-large board seat he filled was previously held by Ms. Nicole Lucas, who resigned her position in May when she took a new employment position with Fantasy Springs, an organization that was already represented on the GCVCC Board.