Recognition for Excellence in Business Advocacy, Helping Members Comply with Labor Laws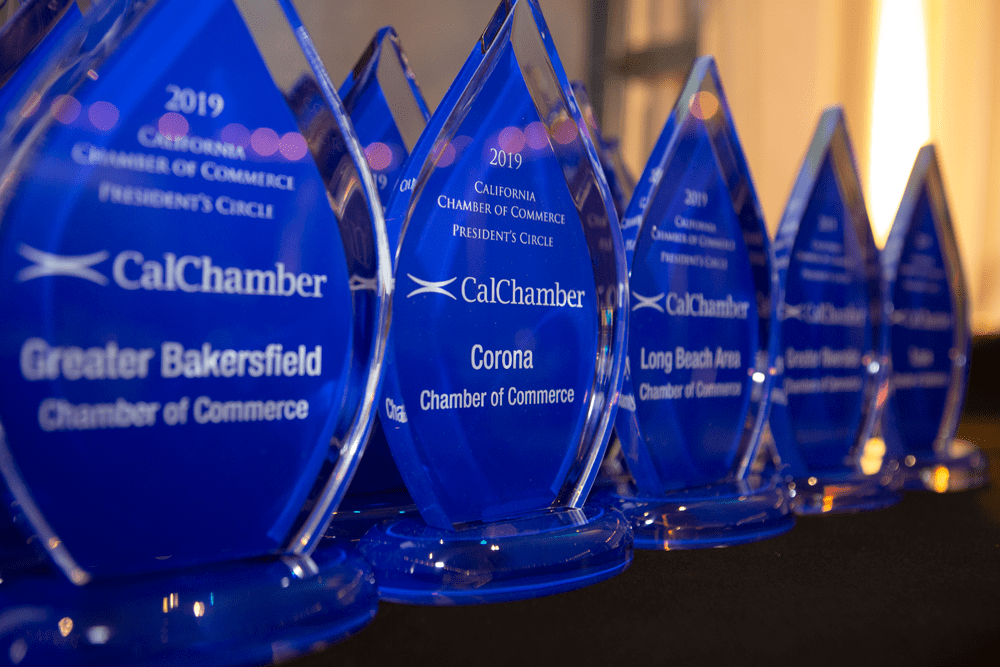 The California Chamber of Commerce has named the Greater Coachella Valley Chamber of Commerce (GCVCC) as a President Circle Award winner for 2020.   The prestigious award was only awarded to 21 chambers statewide this year.
The award, first presented in 2009, recognizes chambers for excellence in business advocacy and helping their members comply with California employment laws.
Normally, the chambers would have been honored and the awards presented during the CalChamber Capitol Summit in Sacramento. With the cancellation of the Summit due to the COVID-19 pandemic, the award recipients were announced during the weekly local chamber legislative conference call.
"We appreciate the recognition by CalChamber for our efforts on behalf of the business community," said Diana Soto, VP and Director of Public Policy for the Chamber. "The GCVCC has committed itself to representing the Coachella Valley business community from local city halls to Washington DC, while also doing our best to keep our members informed and equipped to handle a constantly changing regulatory environment.  We are proud to serve that role within our community."
President's Circle Award recipients published vote records of their state legislators on key business issues, generated letters to state elected officials on issues of interest to members, and participated in the CalChamber compliance program at an exemplary level.  These collective efforts have a positive impact on shaping policy at every level of government, giving a voice to local business communities.
To learn more about the GCVCC legislative advocacy efforts, click HERE.