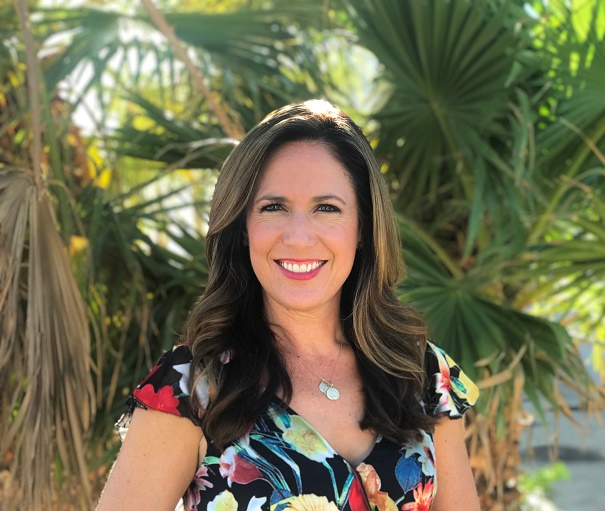 Indio Appoints Brooke Beare New Director of Communications
News from the City of Indio
INDIO, CA – Indio City Manager Mark Scott announced today that he has appointed television anchor and investigative reporter Brooke Beare to Indio's new Director of Communications & Marketing position.  Ms. Beare has distinguished herself for over 16 years in the Coachella Valley both through her achievements as an award-winning journalist, and as a leader in the philanthropic community.
City Manager Scott referred to Ms. Beare's hiring as another step in Indio's strategic planning.  "The City of Indio is experiencing a sustained spike in interest from people who wish to reside, invest, or conduct business here.  Our City Council has committed to a "BOLD!" Initiative of community enhancements.  Bringing in someone with Ms. Beare's talents and community awareness is yet another positive step in realizing the opportunities being presented to us. She will serve the dual mission of communicating those opportunities to our publics and doing so with transparency and integrity."
Ms. Beare:  "I am so blessed to have enjoyed a rich on-air relationship with the Coachella Valley.  I intend to continue to build that relationship in my new role in Indio – this time from the other side of the camera.  This move was attractive to me for reasons that are both professional and personal.  From a career standpoint, I am eager to join the team of people who are working to realize Indio's full potential as a thriving and diverse place to live, play, and soak up our area's rich history.  I'm also eager to take advantage of being able to watch the news from home with my family!"
While very recognizable as a television journalist, Ms. Beare has also achieved noteworthy success as a community nonprofit leader.  She serves as Chair of the Board of Directors for Desert Arc, whose mission is to provide life skills, independence and employment opportunities for people with disabilities.  Brooke has been involved with Desert Arc for more than eight years.
The National Academy of Television Arts & Sciences, Pacific Southwest Chapter recently awarded Ms. Beare an Emmy for her reporting, and she is featured as a "Woman of Philanthropy" in the Fall issue of Desert Charities News.  She has served as host or emcee for numerous local philanthropic and civic events, including Shelter from the Storm, the CVEP Economic Summit and the Living Desert.   Brooke and her husband, a sergeant with the Palm Springs Police Department, are raising their two children in the Coachella Valley.
In her new role with the City, Ms. Beare will be responsible for developing Indio's strategic marketing plans, managing social media and website content, and establishing internal marketing standards.  She will also serve as the City's Public Information Officer.
###
About the City of Indio:
The City of Indio is the largest and fastest growing of the nine Coachella Valley cities.  Known as the City of Festivals™, Indio is seeing significant interest from commercial, residential and institutional investors.
In 2018, the Indio City Council announced its "BOLD!" strategy, coupling much-needed community infrastructure upgrades with encouragement for jobs, housing and commercial development.  Numerous development projects are underway in Indio, presenting opportunity for local job/economic growth and enhanced quality of life.
For instance:
The City Council recently adopted its new 20-year General Plan and Climate Action Plan.
An aggressive, new Downtown Specific Plan is scheduled for City Council review and adoption before the end of the year.  The City has already entered into two private party exclusive negotiation agreements (ENAs) for commercial and/or residential development in the Downtown/Midtown areas, with additional development agreements expected soon.
The College of the Desert has adopted plans for constructing two new campus buildings that will more than double their Indio enrollment.
Loma Linda University's beautiful Children's Clinic has enhanced the Downtown landscape, as has Desert TheatreWorks' award winning community theater performances in the City's Indio Performing Arts Center (IPAC).
Similar success is being enjoyed through new initiatives from the Coachella Valley History Museum on Miles Avenue.
Downtown Indio is the home of the California Desert Trial Academy College of Law, Riverside County's only law school.
And, the upcoming completion of the Riverside County Justice Center facilities will bring hundreds of new jobs to the community.
New residential and commercial development is occurring in all corners of the City, and retail and commercial development tends to follow.  The City has been delighted by the announced development of many new businesses, including the Indio Grand Marketplace project, two new hotels, Maya Cinemas, Tractor Supply Company, Burlington, Marshall's, Buzz Box and Ring Power corporate headquarters, Ulta Beauty, Five Below, El Super Market, Revivals, EOS Fitness, Chipotle, Loco Charlie's, Steer's Bar & Grill, Golden Corral, and a new TKB Bakery & Deli – Yelp's 2018 #1 Best Place to Eat in America!
And, of course, Indio is proud to be the host city for the Coachella Valley Music & Arts Festival, the Stagecoach Festival, Sand Storm Lacrosse Festival, topflight polo matches, the Indio International Tamale Festival, the Riverside County Fair & National Date Festival, the Southwest Arts Festival and other major special events.