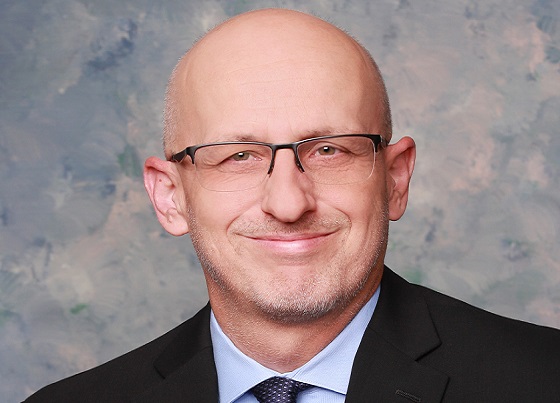 Indio Hires New Director of Community Development
News from the City of Indio
Indio, CA: The City of Indio announced the hiring of Kevin Snyder as its new Director of Community Development. Snyder will oversee planning, building and safety, and housing activities for the Coachella Valley's largest and fastest growing city. Among the priorities for Snyder will be completing the General Plan and Downtown Specific Plan to guide Indio's future growth and development. Snyder will also be improving the development review process through technological innovation and entitlement streamlining. Snyder's official start date is February 19, 2019.
"I'm proud to join the City of Festivals and I plan to bring my passion and experience to help it become one of the most livable cities in the nation," Snyder said. "I am attracted to Indio due to the opportunity to facilitate commercial, retail and quality of life development. I look forward to joining the Indio team."
Snyder brings 25 years of experience in the urban planning field, in both the public and private sectors. He previously served as Community Development Director for the cities of Fairfield; Auburn and Ridgefield, Washington; and Sedona, Arizona.
"Kevin brings an impressive track record of working in various capacities throughout California, Washington and Arizona," City Manager Mark Scott said. "His experience and leadership will be valuable assets in achieving the long-term development goals set by the City Council."
Snyder earned a master's degree in urban & regional planning from Portland State University and a bachelor's degree in political science from Linfield College in Oregon.
About the City of Indio
The City of Indio is the Coachella Valley's largest and fastest growing city with 88,000 residents. Nearly 1.4 million people visit Indio every year to attend its world famous arts, food, and music festivals. With nationally recognized public safety services, exceptional school, great parks, and senior and teen centers, no wonder we are the fastest growing city in the Coachella Valley. Indio was the first city incorporated in the Coachella Valley on May 16, 1930, and is governed by an elected City council that employs a City Manager. The City of Indio embraces its diversity and provides outstanding municipal services to enhance the quality of life for its residents, visitors and the business community.