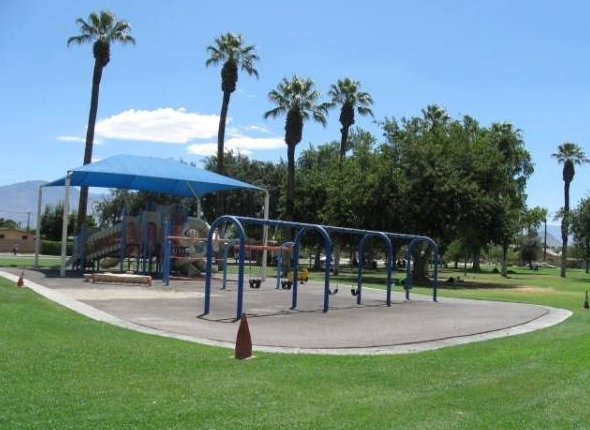 Indio To Dedicate Three Local Parks
INDIO, CA (August 24, 2016) –The City of Indio will dedicate three local parks following a series of improvements funded by grants from the State of California, it was announced today. Dr. Reynaldo J. Carreon Park, located at 82220 Dr. Carreon Boulevard, will be dedicated on Monday, August 29; Hjorth Park, located at 82253 Avenue 48, will be dedicated on Tuesday, August 30; and Burr Park, located at 42811 Burr Street, will be dedicated on Wednesday, August 31. All dedications will be at 8 a.m.
"The structural improvements and beautification of our local parks are part of a larger effort to upgrade city facilities and improve the quality of life for our residents," said Mayor Glenn Miller, who will lead each of the park dedications. "It's very satisfying to see this kind of progress made in a short amount of time."
Improvements made to the parks include:
Irrigation, shrubs and trees
Sidewalks and curbs
Turf and parking lot surfaces
Fencing and benches
Play structures and exercise equipment
In total, Indio has been awarded $2.7 million for park improvements through the California Department of Housing and Community Development's Housing Related Parks Program (HRPP). This includes construction of the Golf Center Dog Park on Golf Center Parkway and Avenue 43, which is scheduled to be completed in September; and upgrades to Miles Avenue Park, which is in the public input stage. In fact, the City is inviting the community to complete surveys at its Town Hall meetings and website to share their ideas on improvements at Miles Avenue Park as well as attend a public community workshop on Wednesday, September 28 at 6 p.m. at the Date Museum Auditorium.  The City is also planning to make nearly $90,000 worth of improvements at Dominguez Park through a grant that is pending approval from the National Park Service.