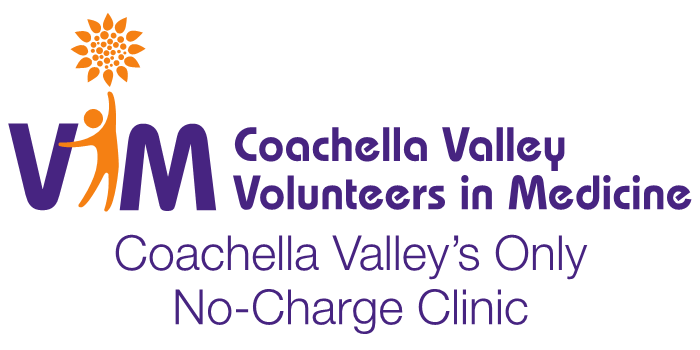 LOCAL NONPROFIT CLINIC TO HOLD "LIFE IS A CABARET" EVENT TO BENEFIT LOCAL HEALTH CARE
New from: Coachella Valley Volunteers in Medicine (CVVIM)
Indio, California, March 6, 2019 – Coachella Valley Volunteers in Medicine (CVVIM)
is hosting its first Life is a Cabaret, Sunday, March 31, 2019, from 2pm – 4:30pm. Participants will enjoy wine and lite bites provided by Norma's Italian Kitchen with entertainment by Jim Borax's California Cabaret, Southern California's Song & Dance Show. Proceeds from the event support CVVIM's mission to provide no-charge primary health care services to medically underserved adult residents in the Coachella Valley.
"Life is a Cabaret" is sponsored by Kaiser Permanente and will support CVVIM operations and programs, including direct patient care, education, case management services, and homeless medical outreach.
CVVIM receives no government patient reimbursements of any kind and is fully funded through gifts, grants, donations, volunteer support and fundraising activities.
CVVIM Executive Director, Doug Morin, shares, "The "Life is a Cabaret" event is the first event of its kind for CVVIM, and we are pleased to have Kaiser Permanente as our Presenting Sponsor. We are excited about this new opportunity to raise awareness of the clinic through a fun and entertaining afternoon."
Tickets are $50 and $75 VIP and available for purchase at cvvim.org and at the event. For more information, contact Mary Martin-Coor at (760) 625-0737 or mary.martin-coor@cvvim.org.
About Coachella Valley Volunteers in Medicine
The mission of Coachella Valley Volunteers In Medicine (CVVIM) is to provide primary health care services to low-income adults living in the Coachella Valley who have no insurance, or who are underinsured. CVVIM is the only no-charge health care clinic in the Coachella Valley. Services include medical and dental care, disease education, care management, homeless medical outreach and community referrals. Conditions seen most commonly include diabetes, high blood pressure and high cholesterol, all of which cause serious problems if untreated, but whose complications can be prevented with regular medical care. In addition to never charging a patient for medical or dental care, CVVIM also assumes all associated costs necessary for diagnosis and treatment of illness, such as laboratory tests, imaging and x-rays. Scores of dedicated volunteers – doctors, dentists, physician assistants, nurse practitioners, nurses, medical and dental assistants and support volunteers, donate thousands of hours each year to accommodate more than 4,500 patient contacts a year. Since opening in 2010, CVVIM has provided more than 35,000 patient visits.
###