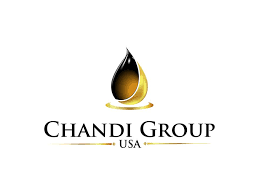 MEAL DONATION TO INDIO RESIDENTS
News from the City of Indio
Local corporation and Sikh community donating 3,000 meals
Indio, CA: One of the Coachella Valley's largest single food and surgical mask giveaways by private groups to the public, will take place next Wednesday, May 13th in Indio at Miles Ave. Park.
Chandi Group USA and members of the local Indian community, working together with the Sikh Temple Gurdwara Sahib Indio, will prepare and donate over 3,000 hot meals on a first come, first served basis beginning at 11:00 a.m.
People will be able to enjoy traditional Sikh vegetarian dishes from their "Langar" (or community "kitchen"), the preparation of which is one of the fundamental tenants of the Sikh religion.
"With the coronavirus affecting people from all walks of life, this is a small way that we can show our support," said Nachhattar Singh Chandi, CEO of Chandi Group USA and a longtime member of Gurdwara Sahib Indio. "As a local business owner and member of the Sikh community, we're happy to be able to give back during these difficult times."
In addition to free, freshly prepared meals, over 5,000 surgical face masks will also be donated to families who drive through.
"Although we are starting to see some small signs of recovery, we understand how difficult it is for everyone to start over," said Indio Mayor Glenn Miller. "We are thankful to have partners like the Chandi Group and Gurwarda Sahib to continue to look out for our community, and lend a hand during a time of need."
"Food brings people together even in the most difficult times, and it is a blessing to share with others that may need assistance during this crisis," added Gurdwara Sahib Indio President Harvinder Singh.
The public may access the food giveaway at Miles Avenue Park by turning north onto Arabia Street only from Miles Avenue, either east or westbound. Cars will exit onto Leroy Way.