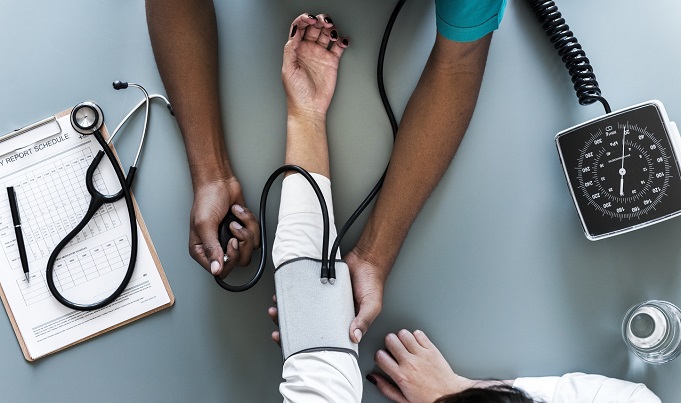 OneFuture Coachella Valley Celebrates Summer Interns
News from OneFuture Coachella Valley:
OneFuture Coachella Valley will celebrate the achievements of 22 local college undergraduate junior and seniors who interned this summer as part of OFCV's Health Career Connection partnership. The culmination event will take place on Thursday, Aug. 30, 3:30 to 5 p.m. at the University of California Riverside Palm Desert Campus, and is open to the public.
The healthcare interns took part in 10-week paid positions working on high-impact projects for local employers including Desert Oasis Healthcare, Latino Commission, Coachella Valley Mosquito and Vector District, Angel View, Borrego Health, Kaiser Permanente, Loma Linda, Coachella Unincorporated, Safehouse, Department of Public Health, Building Healthy Communities, Desert Healthcare District, Riverside University Health Systems-Behavioral Health, and Joslyn Center.
"Our goal is that students will make connections in the desert and return after they complete their college studies," said Sheila Thornton, OFCV President/CEO.
"Coachella Valley's healthcare industry is particularly underserved," said Thornton. "The eastern valley has one physician for every 8,407 patients, according to a recent Desert Sun story. This is below the preferred one per 2,000 patients. Among the challenges are the cost of educating physicians, specialists, and allied health care technicians, and retaining them to serve
our area."
OFCV's partnership with HCC also aligns with California Future Healthcare Workforce, a statewide commission on which Thornton serves.
"Commissioners from all over the state are working to develop a strategic plan for building the health workforce to meet California's future needs," said Thornton. "This plan will include a set of practical short, medium, and longer-term solutions that could be adopted and implemented by the state, educational institutions, employers, and other stakeholders to address current and future gaps in the health workforce. OFCV's partnership with Health Career Connection has already resulted in a better trained healthcare workforce for the Coachella Valley region, supporting the goals of California Future Healthcare Workforce."
This is the eighth cohort of HCC interns in the Coachella Valley.
"Since 2010, 51 local employers have hosted 135 student interns, who dedicated 64,000 intern hours to high-need projects, and host employers provided more than $468,000 in summer wages for these students. Sixty four percent of HCC interns indicate they plan to return to the valley to work and serve," said Thornton.
Thornton and Jeff Oxendine from the Health Career Connection, will be presenters at the event.
About Health Career Connection
HCC is a national non-profit that inspires and empowers undergraduate students, recent graduates and HCC alumni, particularly those from under-represented or disadvantaged backgrounds, to choose and successfully pursue authentic healthcare and public health careers.
HCC connects organizations in all health sectors with talented and diverse future health professionals and leaders. Interns support priority projects and programs that optimize organizational performance, foster innovation, and drive growth. HCC's ultimate aim is to improve the health of populations in the regions we serve and nationally by motivating and developing greater numbers of value driven, capable and diverse leaders and public health professionals.
Information: http://www.healthcareers.org
About California Future Healthcare Workforce Commission
The California Future Health Workforce Commission was created to help the state close the gap between the health workforce we have and the workforce we need. The Commission is composed of recognized senior leaders who represent California's diversity and bring expertise from health, education, employment, labor, and government sectors. The goal of this collaboration is to support the development of a strategic plan for building the health workforce to meet California's future needs in anticipation of new state leadership in 2019.
Information: http://www.futurehealthworkforce.org
About OneFuture Coachella Valley
The mission of OneFuture Coachella Valley: to assure all students succeed in college, career, and life – expanding and enhancing the local workforce so that our youth and economy thrive. Specifically, our goal is that all students will:
•have a clear economic and academic path to and through college;
•successfully complete post-secondary degrees, credentials or certificates; land a job
with a promising financial path, and
•contribute to a thriving economy.
OneFuture Coachella Valley unifies regional efforts to increase educational attainment and career preparedness among low income students to assure healthy and economically thriving youth, families and communities and, simultaneously, a high quality workforce and strong regional economy.
Visit us at www.onefuturecv.org Youtube.com: https://youtu.be/sL_qhmSdAcU