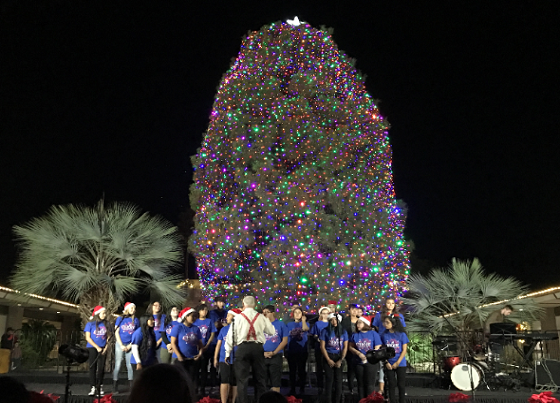 Tamale Festival and Tree Lighting Kick Off Big Weekend in Indio
Indio, CA:  A weekend of fun is kicking off in Indio.  It begins with the start of the Indio International Tamale Festival, followed by the Annual Indio Tree Lighting Ceremony.
The world famous Indio International Tamale Festival is this weekend.  The event is 10 AM to 6 PM Saturday, Dec. 1, and 10 AM to 5 PM Sunday, Dec. 2, on the streets of downtown Indio. The "worlds largest" tamale festival takes place between Highway 111 and Indio Boulevard, along Bliss Avenue, Miles Avenue, Towne Street, Smurr Street and Requa Avenue.
Along with a tamale eating contest, a competition for best tamales, and tamales of every flavor available for purchase, the festival features live entertainment, carnival rides, a beer garden, a kids zone, a zip line, and a farmers market.  There is fun for the entire family!
Admission and parking are free, with a free shuttle available from the Larson Justice Center at 46200 Oasis St.
For more information or to purchase carnival tickets in advance visit tamalefestival.net.
After day one of the Tamale Festival, find your way down to Indio City Hall for the annual Indio Tree Lighting Ceremony to kick off the holiday season.  The event is December 1st at 5 PM.  Indio City Hall is located at 100 Civic Ctr Mall. Enjoy the lights, music, performances, & visit from Santa! This event is free. For more information, go to indio.org.